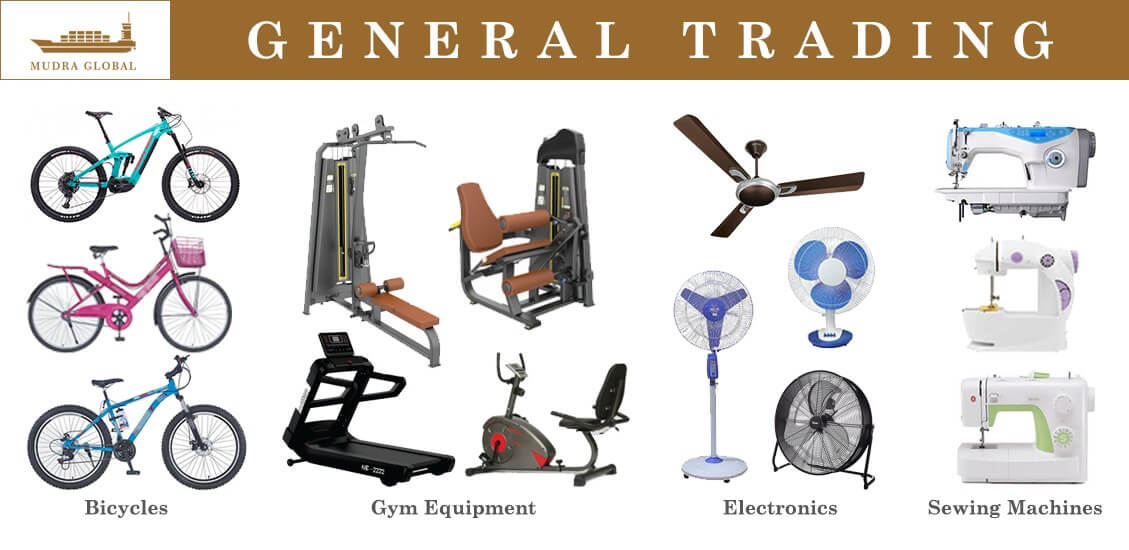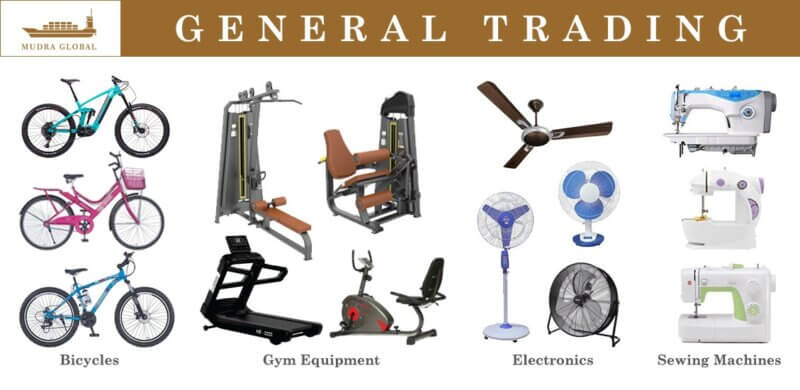 GENERAL TRADING PRODUCTS
Appliances and consumer electronics goods have always been a vital part of the economy. The appliances and consumer electronics market reached a very high mark boosting the general trading products industry. This industry is expected to get doubled by 2025. With the aim of contributing to the above-expected growth of the industry, as a General Trading Company, we strive to export a wide range of modern general trading products to the international markets.
Some of the categories of general trade products are:
Mechanical products – Ceiling fans, exhausts, sewing machines, etc.
Mechanical consumer products – bicycles (for Girls/Boys)
Gym or fitness equipment
Cooking Appliances
Food processors
Brewing Appliances
Garment Care appliance & Personal Grooming
Temperature control appliances
Building circuit protection, cables, switches
Industrial Products
Motors and pumps.
The growth in demand for these products is likely to rise with the increase in disposable incomes and credits in the coming years. We are a
general trading company
supplying these products and services to various parts of the world such as providing general trading products in Dubai etc.
Bicycle traders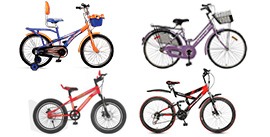 With the increase of awareness about the green environment, pollution, health consciousness, and fuel price hike, bicycles are gradually becoming famous among various sections of the world. Some of the trade destinations are Africa, Bangladesh, and the U.K., etc.
Gym Equipment supplier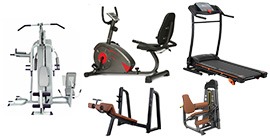 With the development of more fitness conscious and healthy world, the demand for gym or fitness equipment is increasing at a very high rate. Mudra Global services can provide you with the finest fitness and gym equipment that one desires for.
Sewing machine traders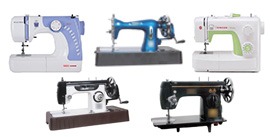 Sewing machines are the most important and integral part of the apparel industry. With the technology advancements, sewing machines have become more –
Enhanced in performance
Reducing downtime
Added computer interface
These machines are used in domestic as well as industrial sectors. We are the prime sewing machine suppliers and traders, delivering quality machines to various parts of the world continents.
Ceiling Fan Traders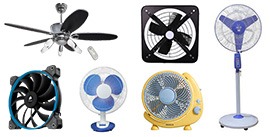 With the Global competitiveness fans industry is taking a reshape and growing in the international markets. Now with the better technologies and advancements, fans supplied are more –
Energy efficient (saving up to 35% – 65%)
Modernized appearance
5 stars rated fans
Less noise produced
We can provide you with the best ceiling and exhaust fans that one can wish for containing all the modern features, sustainable, and having great functionalities. The types of fans available are Ceiling fans, Portable fans, pedestal fans, air circulators, Ventilation and Industrial fans & exhausts.
Cooking Appliances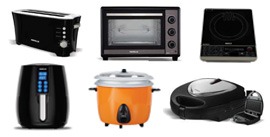 The most common and used appliances in any household are cooking appliances. These include pressure and electric cookers, rice cookers, cooktops, cookware, ovens, toasters, Grillers, Air fryer, sandwich maker, meal maker.
Food processors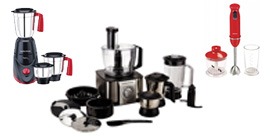 These are the preparation appliances that help in the food processor and helps in the easement of cooking activities. These include Mixer Grinders, Juicer Mixer Grinders, Juicer, Hand Blenders, Food Processors, choppers, etc.
Brewers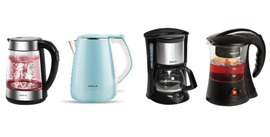 These include the beverage makers also called brewers that are used in most of our households to make refreshment drinks like tea coffee. These are coffee makers, electric kettles, tea makers.
Garment care & Personal Grooming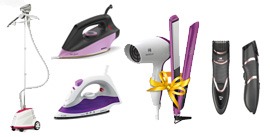 One of the essential appliances of household garments care is Irons. These are basically available as steam irons and dry irons and garment steamers.
The personal grooming appliance includes electric hair dryers, smart electric shavers, electric trimmers, grooming kits, curlers, nail shiners, straighteners, hair styling kits, Noise and Ear precision trimmers, baby hair clipper, etc.
Temperature Control Appliances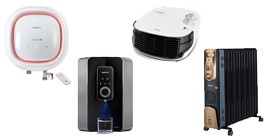 Households moving towards a more comfortable lifestyle, temperature control appliances used in houses are becoming more in demand. These include water heaters, room heaters, oil fill radiators and Air coolers. While also, due to more polluting environments water disinfectant appliances are being used such as water purifiers.
Building Circuit Protection, Cables & Switches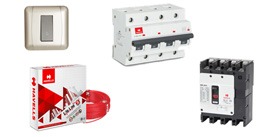 With technology and changing the electrifying world, the need for a safe home and protection has been coming up among all the households. High quality and range of building circuit protection devices, cables and switches are being in demand. These generally include protection devices, control and monitoring devices, industrial plug and socket, QVE plus distribution boards, domestic and industrial PVC insulated cables, modular and non-modular electric switches and accessories.
Industrial products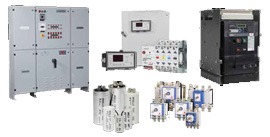 These products include circuit breakers, panel boards, MCCB general purpose enclosure, change over switch, switch disconnector, fuse link, fuse base, street light panels, Pump motor starter, power capacitors, MPP Film MFD Capacitors, Automatic Power Factor Correction Panel, etc.
Motors and Pumps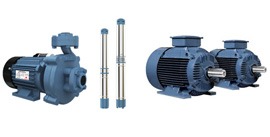 Widely used devices in industrial and domestic use, there are a range of motors and pumps available to choose from. These include LV induction motors, Open Well Submersible Pump, Jet Pump, Pressure Pump, Shallow well jet pump. Centrifugal Monoblock Pump, Self-Priming Monoblock Pump, Borewell Submersible Pump, etc.
The above-mentioned appliances, products and devices can be found in the following brands
Therefore Mudra Global as an international trading company that deals with the trade of general trading products in the international market supplying some of the widest range of finest quality products from around the world at a viable rate.